Guidance on hiring and recruiting students during COVID-19
Guidance on hiring and recruiting students during the COVID-19 response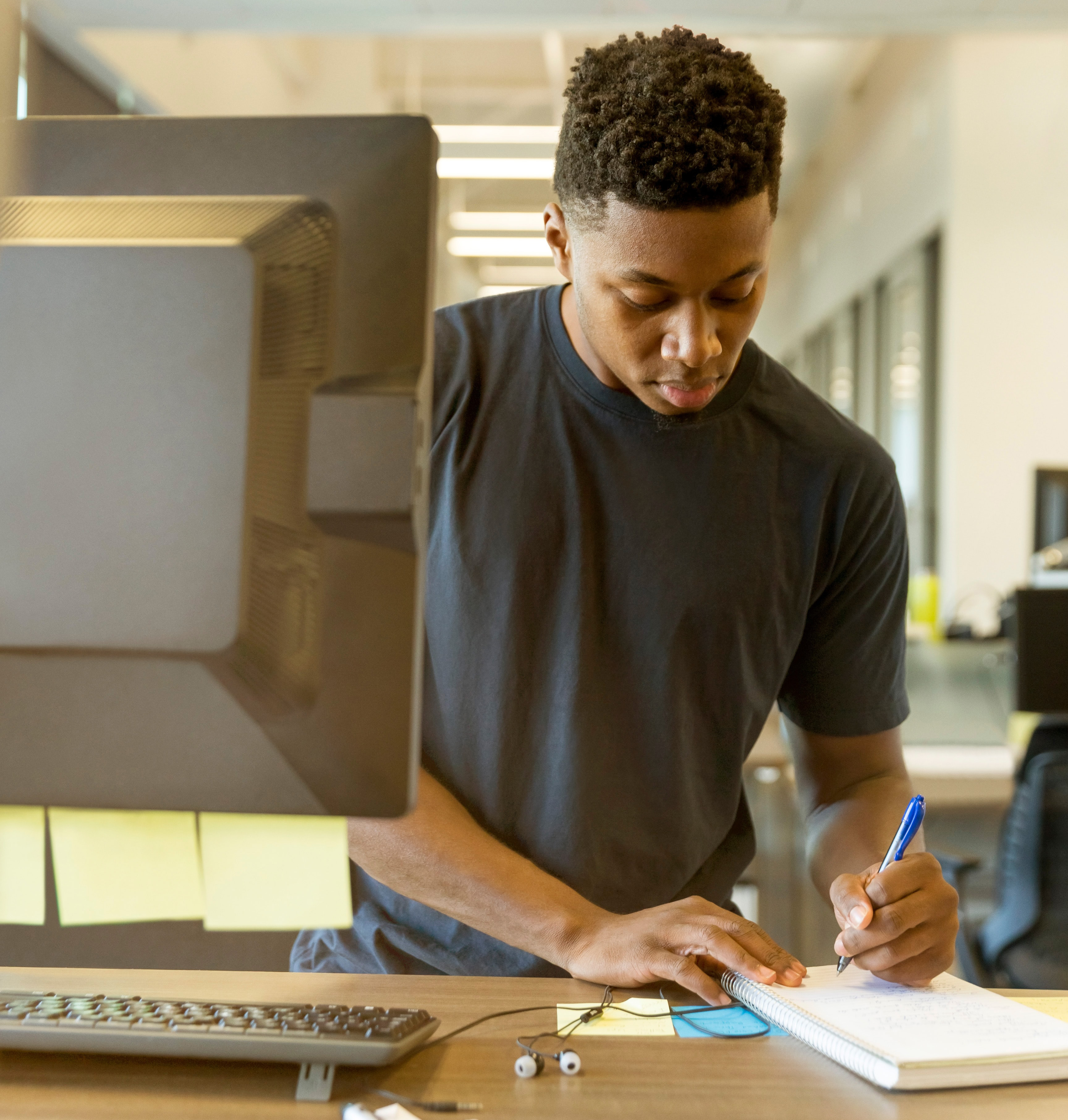 We know that students, faculty, and our campus, business, industry and community partners are navigating new and unique challenges as a consequence of the coronavirus.
With mandatory closures of many organizations, social distancing requirements, and "shelter in place" orders due to the COVID-19 pandemic, it is unlikely that many interns will be able to complete their internships on-site as planned.
However, we want you to know that we are here to help as you navigate questions and consider how and when to move forward in this new environment.
Need help going virtual?
Please reach out to one of the Career teams directly:
Interested in hiring a VCU student for an upcoming internship opportunity or discussing future hiring needs? Fill out our online survey by April 17 and a Career Services team member will be in touch with you directly to follow-up.
For a short guide, start here...
What to do about internships in light of the COVID-19 pandemic? A short guide to online internships for colleges, students, and employers: A resource guide published by the Center for Research on College-Workforce Transitions, UW-Madison, intended for students, career services professionals, faculty and employers who were planning on engaging in traditional face-to-face internships in the Spring or Summer of 2020.
Additional resources
For more tools and resources about a specific topic, select a header below to expand:
General guidance for employers
As a general starting point for all recruiting plans, please review VCU Career Services' Recruiting Policies and Guidelines.
Adapting recruiting and hiring plans
Please reach out to students with intern, co-op or full-time offers to confirm your plans to move forward with employment. If plans are still being formed, give the students a tentative date as to when their plans will be confirmed. Students are anxious right now about their employment futures and effective communication from employers can help students feel more at ease.
Consider transitioning from a traditional internship or co-op experience to a virtual experience. There are three career offices prepared to help you work through the best practices to structure a virtual internship. Some examples of projects that could adapt to virtual delivery include data analysis, visualization, programming, etc.
Connect with students virtually. Reach out if you'd like to host a virtual information session or recruitment event. The Career Services team(s) will market your event to the students in your target recruitment group.
Leverage Handshake to directly message students that fit your qualified criteria using search filters and personalized outreach. This can drive both attendees to your virtual events and applicants to your jobs.
Best practice for transitioning a student to a remote internship: Create a work plan
Clearly articulate expected work hours and time zones, including times when the intern will be expected to join in meetings.
Specify the tools and systems that will be used for remote working, how students will access, and what data governance or other security clearances need to be addressed. Consider whether equipment such as a loaner laptop, desktop camera, or mic/headphones can be provided to support remote work.
Identify the preferred frequency of online meetings between the supervisor and intern.
Note the preferred tool for online meetings.
Create a first-month plan with expected goals to be completed by the end of each week and the expected reporting structure to be used by the intern (a reflection, ePortfolio entry, simple email).
Create a protocol for the intern to ask questions and get practical guidance as issues arise. Is it okay for them to text, email, call? Should they go through an admin and make an appointment, or can they contact you directly?
Resources for students on finding virtual opportunities
General
Student Opportunity Center (SOC): SOC provides a one-stop-shop for connecting students to virtual experiential learning opportunities including (but not limited to) internships, volunteering, co-ops, project-based learning, research opportunities, and scholarships.
Resources for remote work
Remote job boards